Due to COVID-19, many of the classes that I would have held in person during 2021 have been put on hold. I have one in-person knitting classes currently scheduled for October at the City of Plymouth (see below) if the pandemic is under control. Keep in touch here and follow us on Facebook for updates.
In the meantime, Thank You for supporting artists and small businesses in whatever way you can during this trying time.
UPCOMING CLASSES
BY W.J. JOHNSON OF SAGA HILL…
2021
---
CITY OF PLYMOUTH, PARKS AND RECREATION…
Plymouth Creek Activity Center, 14800 34th Avenue N., Plymouth, MN 55447. Click here to visit the City of Plymouth website and register for upcoming classes or go to the specific links below.)
IN-PERSON CLASSES, HELD AT THE PLYMOUTH CREEK ACTIVITY CENTER – if pandemic conditions are favorable by October for in-person learning…
BEGINNING CABLE KNITTING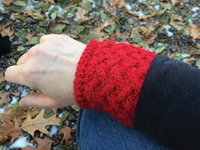 October 15, 2021
1–4 PM
NOTE: Registration for this class will be available later this summer or in the early fall.
Learn how to read and work basic knitted cables while knitting a bracelet/wrist-warmer or coffee cozy designed by W.J. Johnson of Saga Hill.
Class length: 3-hours.
Knitting level: Students need to know how to cast on, knit, and purl.
Materials: Bring size 5 or 6 straight or circular needles, a cable needle, and any general knitting supplies you may have. Yarn will be provided by instructor.


---
Although classes are added as opportunities come up, during the COVID pandemic, I am limiting class offerings until group gatherings are safe for everyone.
---
If you're interested in any class shown but can't attend on the scheduled date, please contact me.
If you don't see a class that interests you, some of my previously taught classes include: Swedish Knitting Heritage classes, such as Lovikka Mitten Knitting; Tvåändstickning (Two-Ended/Twined Knitting); and Halland/Binge Knitting. Other knitting classes I offer are: Beginning Fair Isle Knitting (two-color knitting; Vintage Lace Knitting; Beginning Knitting; Modular Knitting; Beginning Mitten Knitting; among others.
Among my spinning classes are: Beginning Spinning with Spindle & Wheel; Spinning Short Fibers; Silk Spinning; Flax Spinning; Spinning Camelid Fibers; and Fiber Processing.
If one of these sparks your interest (or a class on another subject), please let me know. Advance interest helps establish future classes.
Private classes
I also privately teach spinning and knitting to individuals or small groups. If you are fully vaccinated for COVID-19, I am now able to schedule in-person private classes. Please contact me by email for more info or to discuss the possibility of a future private class.